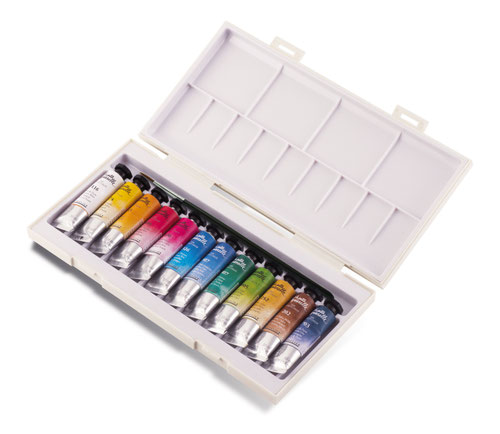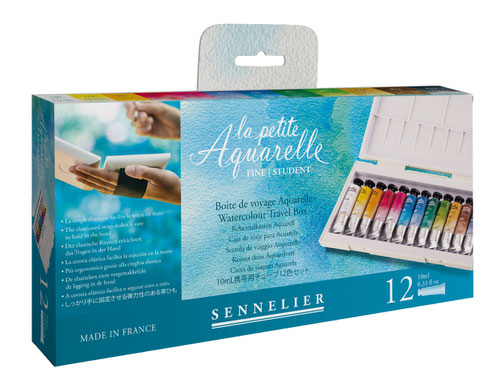 Sennelier La Petite Aquarelle Watercolour - Set of 12 Tubes
Travel box has a palette lid with four large wells and nine small wells. The box measures 9" × 4½" when closed. Set includes 12, 10 ml (0.33 oz) tubes.
Available
Shipping Time: 3-10 days1
Sennelier La Petite Aquarelle Wooden Box with 16 Half Pans
La Petite Aquarelle travel watercolor set by Sennelier includes 16 half pan colors that offer a ton of mixing possibilities. This student grade set features paint that is less pigmented than the higher quality Sennelier Artists Watercolor but gives the artist practicality with it's additional features. Perfect for travel and outdoor use it includes an inside mixing tray.
Includes a Free Raphael 8056 Mini Travel Soft Aqua brush, 13cmx10.3 cm 24 sheets block paper and mixing tray with DIY colour chart
Made in France.
Limited Availability
Shipping Time: 3-10 days1