VIBRANT ART
CURATED HIGH QUALITY ART MATERIALS FROM FRANCE & GERMANY WITHOUT BUSTING YOUR BUDGET
 STOREWIDE 30% SALE 
PLUS
EXTRA 30% OFF CANVASES
** Promo code is only for NETT PRICED items. Clearance Sale items not included for all art supplies except canvases. You will need to top up the difference if you accidentally use it on clearance items before order can be prepared for shipment.
** Promo code CAN be used together with CANVAS 30% DISCOUNT as prices are already discounted!
DOUBLE SAVINGS FOR EVERYONE!! 
                    ** FREE LOCAL DELIVERY for orders above $130.
          **Additional Shipping charges apply for international orders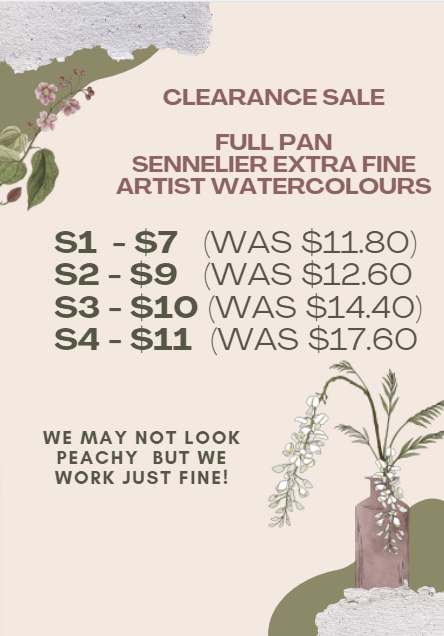 ** Just like foods that are in good condition but look "ugly", these FULL PANS are on CLEARANCE due to their physical appearance. They may be oozy looking but they still work fine.
** Find us with the rest of our family in the 'WATERCOLOURS' TAB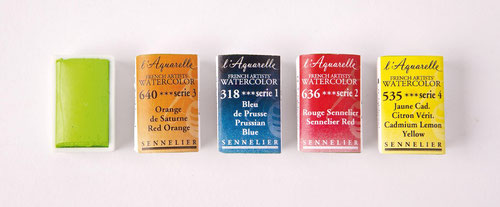 **  PRICES ARE ALREADY DISCOUNTED, FULL PAN PURCHASES CANNOT BE COMBINED WITH OTHER DISCOUNT CODES OR TEACHER'S CODES.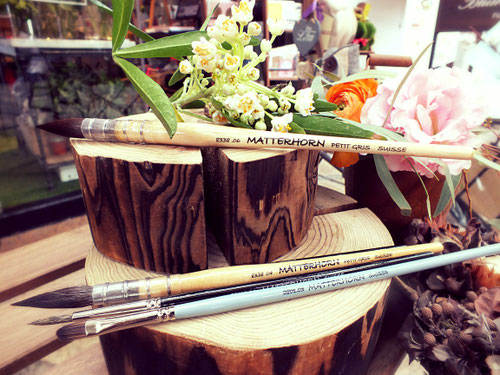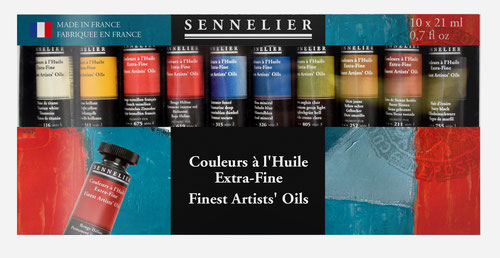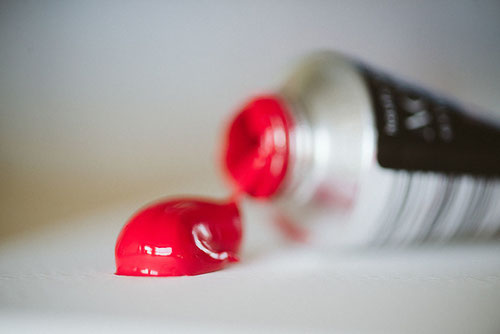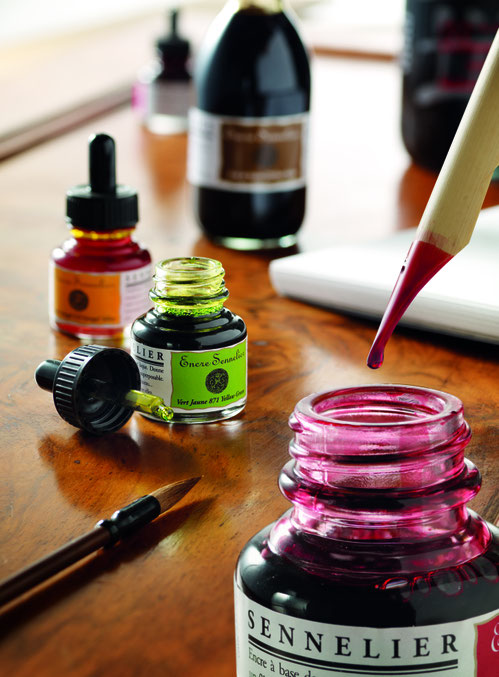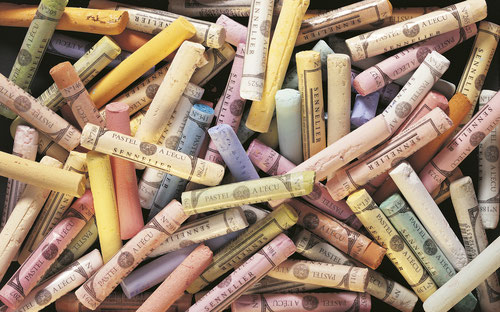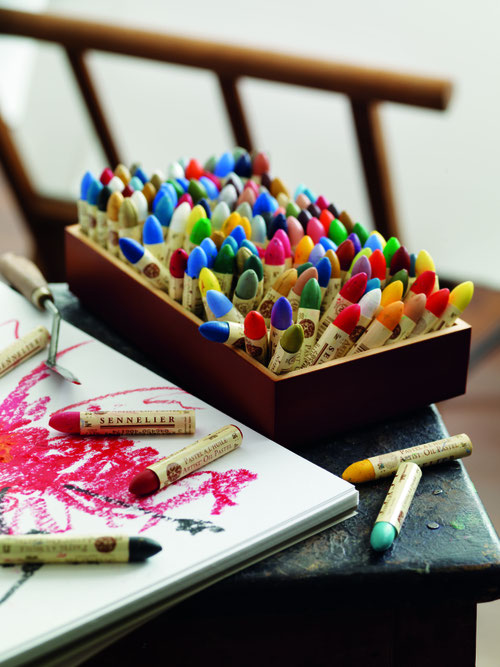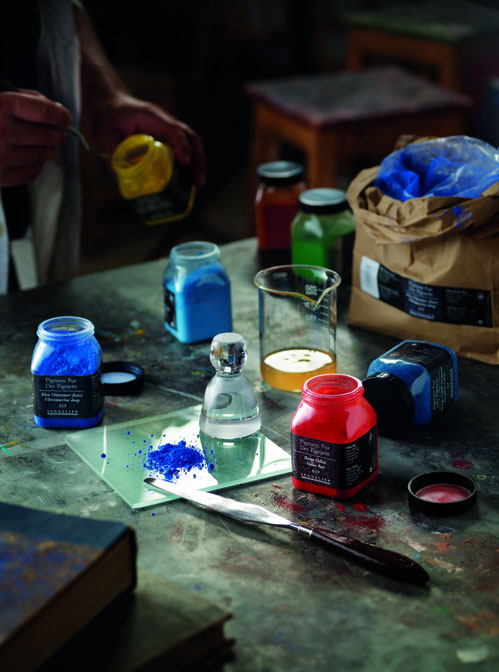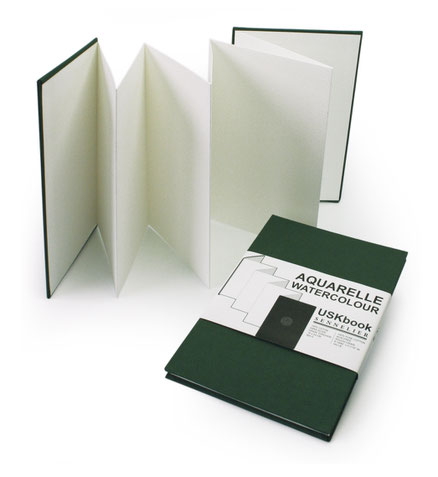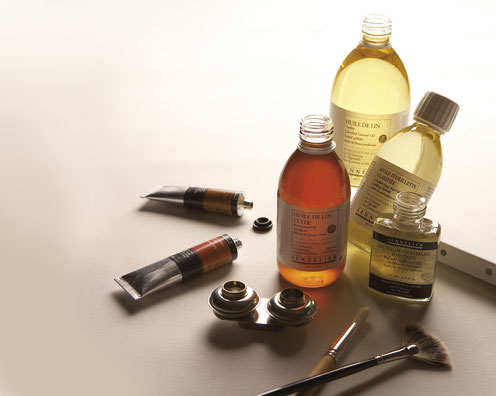 Academie sketch books and pads - Affordably priced yet high quality 
In 1887, Gustave Sennelier, a devoted chemist, established himself as a purveyor of fine artists' paints at 3 Quai Voltaire in Paris, facing the Louve and just steps away from L'ecole Des Beaux-Arts.
Having thoroughly researched the history and usage of pigments, he developed a distinctive process for manufacturing oil colours, formulating precise methods for mixing tones and for controlling their opacity and transparency. His work was so meticulous and his eye for colours so accurate, that artists soon began to regard the Sennelier palette as the ultimate standard of quality.

Favoured by some of the greatest artists (Monet, Gauguin, Matisse, Picasso, Bonnard, Modigliani, Chagall, Ernst, Hockney), Sennelier artists' quality oil paint have since then hung the world's greatest museums, and the Sennelier name has become a legend. Not only is it renowned for sustaining the traditions of the Old Masters, but it is admired worldwide for combining those traditions with the innovations of modern chemistry. 
Sennelier has become the 'reference' brand for artists today.