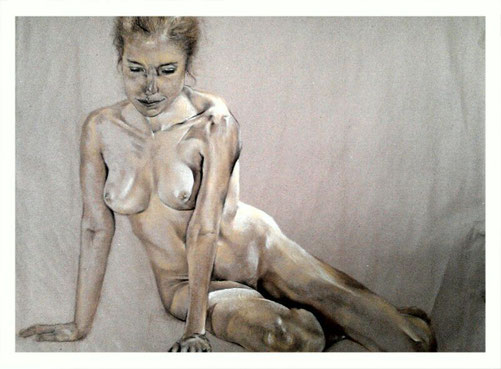 When BT draws, she really draws up a storm! See her latest masterpiece using with pastels and coloured charcoal.

Bee Tin is one of the artists whose progress Vibrant Art follows closely and whose works we post on our facebook and website blog.

Vibrant Art - Online Art Supplies is always happy to encourage and support our fellow artists in their efforts to excel. Well done Bee Tin! We love what you have done with this piece!
Vibrant Art - Online Art Supplies would love to encourage artists and art students by posting their works on our website. If you have pieces which you'd love us to share online, please send us a message on facebook. Hope to hear from you soon!